About Ubuntu Buddhist Remix

The Ubuntu Buddhist Remix homepage
Gamma I Remix Preview on Youtube.com




Ubuntu Buddhist Remix History:
The History or Story Behind the Ubuntu Buddhist Remix
It all started on top of a lofty mountain, a magical place full of Zen Masters and enlightened Boddhisvattas, a place where the cherry blossoms are always ripe, smelling of sweet, soft perfume and the cool wind blows gently. A place full of light and sound, outside of samsara, ubuntuforums.com
Over in that magical Pure Land, on December 2nd 2007, the legendary Seisen started the Dharma Wheel rolling, some had names like Bubuntu, but strictly_serious suggested, Buddhabuntu. Two years later, in March 2009, a bunch of regular guys were caught up in that wheel and the Buddhabuntu Distro Alpha 1 was rolled out!
Buddhabuntu is a Linux distribution based on Ubuntu. It is tailored for Buddhist users and includes Buddhist Scriptural study tools. It is notable because Buddhabuntu follows recent trends in linux-based distros (specefically Ubuntu) to be religiously-oriented, like Ubuntu Christian Edition and Ubuntu Muslim Edition. Its origin derived from a felt need in the Ubuntu community to develop a Buddhist-oriented distribution of Ubuntu that paralleled, matched, or outperformed its respective cousin distros. A Linux-Live CD for Buddhist Studies has already been made available by the Linux Live CD for Buddhist Studies/International School of Buddhism; however Buddhabuntu is unique in that it promises to take the said CD and enhance it to a more Americanized and mainstreamed flavor, promising unique and cutting edge software such as an User-Adaptive Operating System, that will be based on existing debian packages related to machine learning. It is notable in its user adaptive in that not only does it reflect current American trends towards the Buddhist religion, but promises to deliver an Ubuntu-based distribution that can learn from use. Considering also how Buddhabuntu derives itself from a tradition of open-source software and operating systems, it proves to be an interesting watershed in religiously-oriented Ubuntu distros with its unique emphasis on machine learning and emphasis upon artificial intelligence. This is particularly poignant considering its logo, "linux for enlightened beings".
Moreover, not only is its source open and a multipersonal work, but also its main webpage is also opensourced to developers, following trends started by sites like wikipedia.org.
Check out the blog for new developments!
Jasballz -site moderator-
Ubuntu Buddhist Remix: Ubuntu Linux for Buddhists is dependent upon the interpersonal involvement of a countless number of people in order to attain full realization as it needs to be! Both BUDDHABUNTU and this webpage is completely free, and open-sourced.
Ubuntu Buddhist Remix stands as a neo-Ashokan pillar for the 21st Century Information Age and is an extension/manifestation of the Dhamma wheel set rolling by Śākyamuni Gautama Butso around 400 BCE
Everything is taken care of. Heart beats. Lungs breathe. Mind thinks. Ubuntu-Buddha Ubuntu-Buddhas.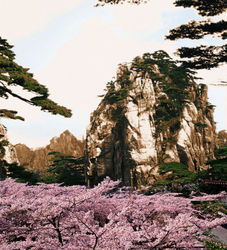 DOWNLOAD BETA I+II EXPANSION
DOWNLOAD BETA I LIVEDVD

UBUNTU-BUDDHA [MAINSTREAMING] ADVERTISING CONTEST


UBUNTU-BUDDHA to be featured at YALE UNIVERSITY's FORUM ON RELIGION AND ECOLOGY!






Visitors:




users since 4-06-09 1743EST:

View this page
in italiano
View this page
日本語
View this page
한국어
View this page
简体中文版
View this page
trong tiếng việt
View this page
في العربية
View this page
en Franšais
View this page
По-русски
View this page
Auf deutsch
View this page
in het Nederlands
View this page
En espa˝ol
View this page
ในภาษาไทย
View this page
हिन्दी में
View this page
בעברית
If you feel that you may contribute in any fashion
please feel free to email:
raymonjc@sbu.edu
jcraymond01@yahoo.com
admin@buddhabuntu.8m.net
or txt or call: USA code + 1 716 904 1291 my mobile
Pax.com: search peacefully
'Buddhabuntu' Forums
Buddhism Gateway:
Zen Buddhism WWW Virtual Library
Complete Collection of Sutras
Mahayana Sutras in English and Chinese
Pure Land Buddhism Virtual Library
Lotsawa House - Tibetan Buddhist Free Suttas
The Tibetan & Himalayan Digital Library
Sadhu! The Theravadan Buddhist Web Directory
Access to Insight: Readings in Theravadan Buddhism

The Office of Tibet/Official Agency of His Holiness the Dalai Lama

The City of 10.000 Buddhas
Buddhanet.net

Zen Mountain Monastery, Buffalo, NY
White Wind Zen Community
Plum Village - Home of Vietnamese Zen Master, Thich Nhat Hanh

Abbey of Gethsemani / Thomas Merton
FOR- InterFaith

Yale Forum on Religion and Ecology
Yale FORE Buddhism Links

Comparative Religion (Wikipedia)
Buddhism and Christianity (Wikipedia)

Buddha-Torrent.org


Off Dr Stuart C. Shapiro

at SUNY Buffalo, NY

Dr Anne Foerst M.I.T. graduate

and theologian at Saint Bonaventure University, NY and author of

God in the Machine Masahiro Mori (Wikipedia)

, who coined the term

"uncanny valley"

and author of

The Buddha in the Robot Dr Igor Aleksander home

Professor of Neural Systems Engineering Gabor Chair of Electrical Engineering and author of

How to Build a Mind: Towards Machines with Imagination
Kurzweil AI Net The Neuronal Basis of Consciousness

by Drs Christof Koch and Francis Crick - Caltech

Neural Nets

- a Hartford Introduction by Dr Ingrid F. Russell

Isaac Asimov Homepage 3 Laws Unsafe

- Asimov's Three Laws Blog on Ethics, Friendly Robots, and Friendly Humans

South Korea

in 2007 becomes the first nation to ban human abuse of robots and androids

Stanford School of Engineering Everywhere

free courses specific to computer science, artificial intelligence, robotics, natural language processing, machine learning and linear systems

AI International

Labs

Massachusettes Institute of Technology Computer Science and Artificial Intelligence Laboratory Playground Saint Bonaventure University, NY

- Robotics Laboratory

University of Texas at Austin-

Artificial Intelligence Lab Software Downloads

The University of Arizona

- Artificial Intelligence Lab

Ecole Polytech Federale Lausainne

AI Lab

Lockhead Martin - ATL AI at Nasa Jet Propulsion Lab A.R.A.I. Lab at Tokyo Dr Igor Aleksander's

List of Publications

Machine Consciousness (Wikipedia) Machine Consciousness - Home International Neural Network Society Neural Networks,

a Tutorial from

ai-junkie.com LISP

- An introduction and tutorial to common ~

Zen Computer Dojo

- Philip Toshio Sudo, author of

Zen Computer
Developers: